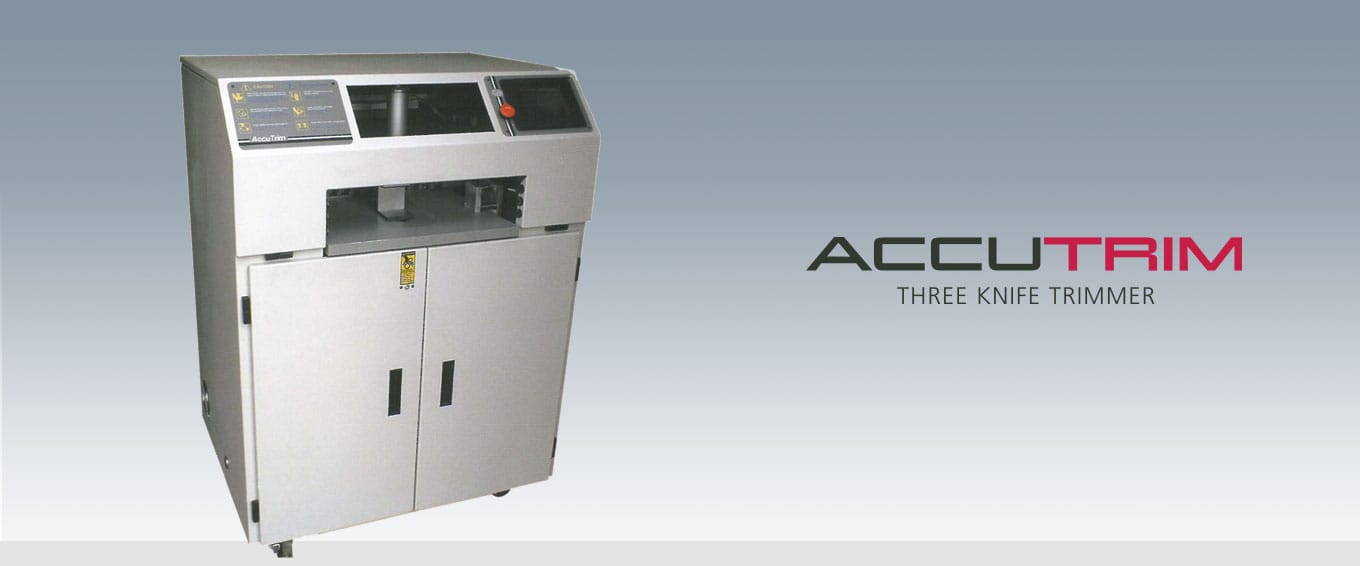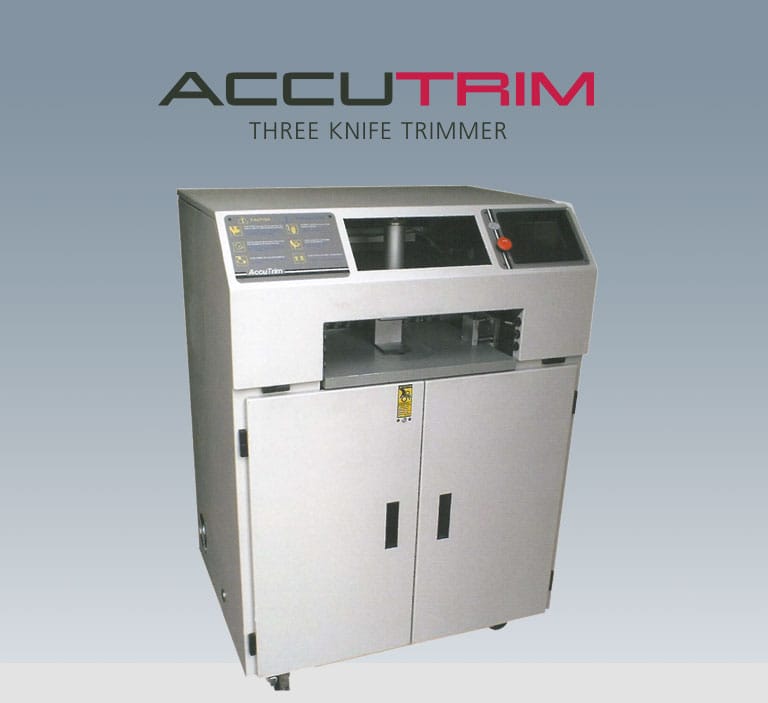 ACCUTRIM On Demand Book Trimmer
Quality, Safety & Ease—No matter how you slice it
Accutrim On Demand Three Knife Book Trimmers are perfect for small to medium-sized jobs needed on a moment's notice. It offers outstanding accuracy and repeatability, super-fast setup, and easy maintenance and device management.
Features
Fast, easy set-up
Touch screen control
Programable
Bi-directional cutting action
Excellent repeatability
Infrared safety beams
One operator
Minimum floor space
Precision: The On Demand trimmer makes straight, square, clean cuts with excellent repeatability. Its patented bi-directional cutting process eliminates spine tearing (chip-out) and the need to turn books onto their top covers for the final trim. Special clamping for the "Nailhead" means no crushing of the spine on the infeed and knife clamps.
Easy logistics: The On Demand trimmer takes up minimum floor space and requires no outside air. (If required, it can be connected to house air). One operator can set up and start a run in less than 20 seconds.
Intelligent device management: A device check screen and on-screen error messages ensure correct operation. The machine keeps track of the current job count and its total cycle count, and signals when it's time for regular maintenance.
ACCUTRIM On Demand Book Trimmer Machine Specifications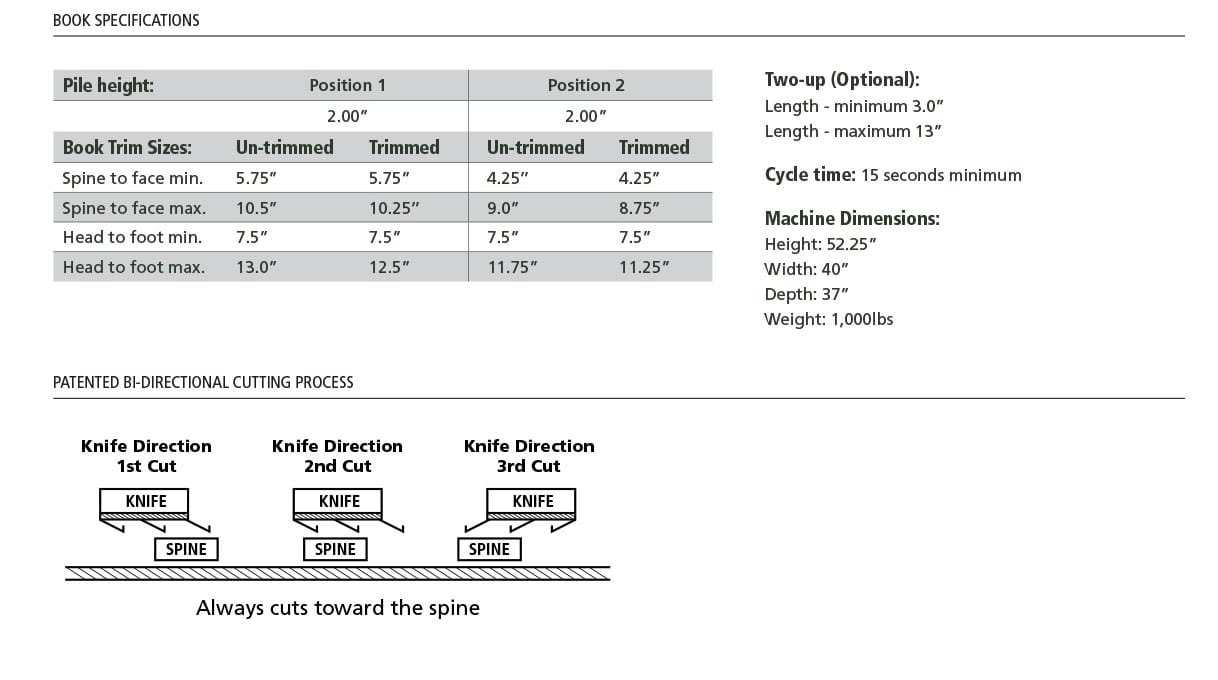 Note: Specifications subject to change without notice