Wrap Table
Package print jobs for delivery with ease with this packing bench.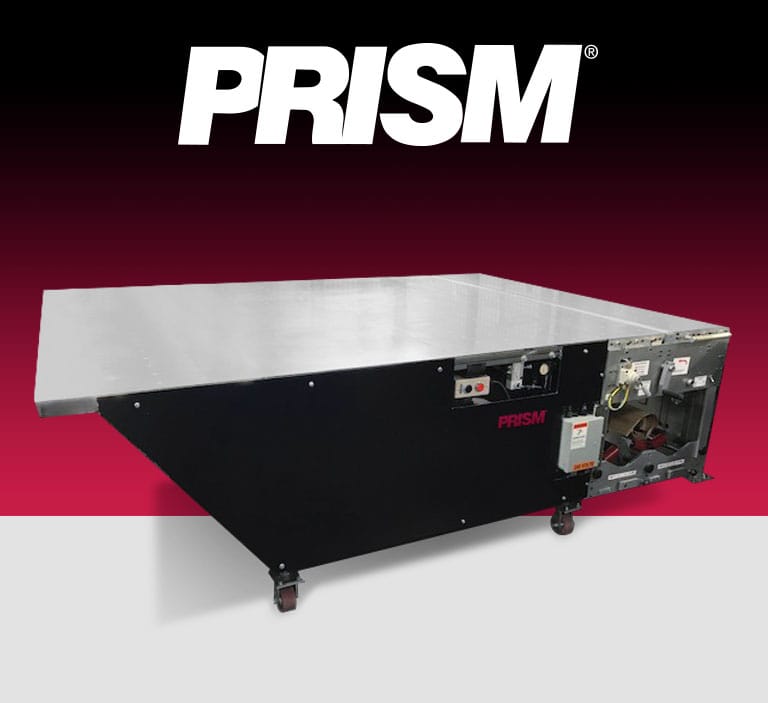 PRISM® Wrap Table
With the PRISM Heavy Duty Wrap Table, you'll easily glide your finished product into place and wrap into manageable bundles for your customers. PRISM Wrapping Tables are perfect for handling large litho labels and other high volume printing needs.
Watch the Video
See the PRISM Wrap Table in action.
Low pressure air table with blower
Stainless steel packing table
4 feet of right to left travel on packing workbench
Machine holds two rolls of Kraft Paper
Up to 72" wide roll capacity
PRISM Wrap Tables Specifications

Note: Specifications subject to change without notice