Paper Unloaders
Keep your jobs moving, no matter the size.
Standard Size Paper Unloader Machines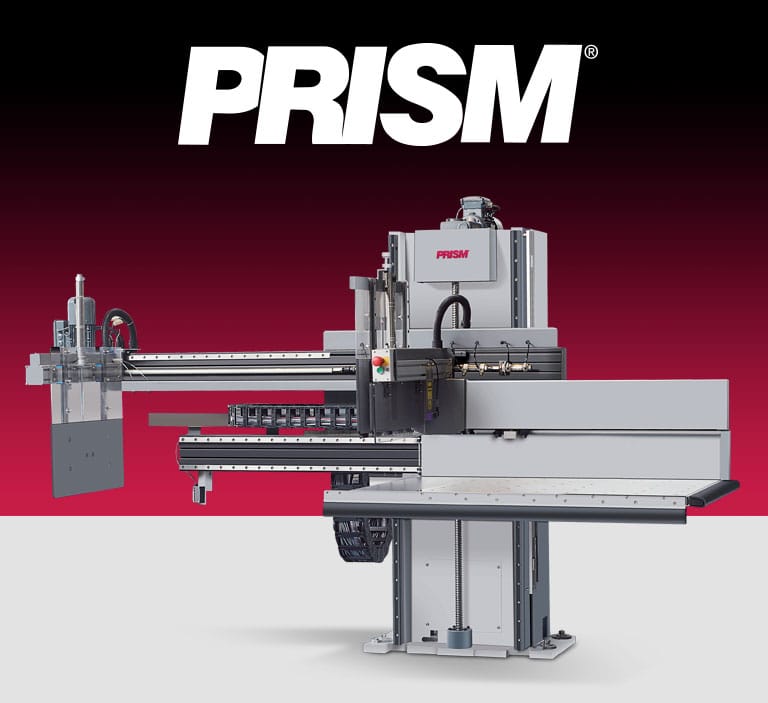 PRISM® Paper Unloaders
The PRISM Paper Unloader is a heavy duty and cost effective addition to any cutting process. Its reliable, smooth operation - facilitated by a stainless steel transfer table with dual paddles that place piles of cut materials on the skid within seconds - normally increases cutting productivity by as much as 40%. It can be ordered to be used on the right or left side of your paper cutter.
Laser positioning for increased accuracy
10.4" color touch screen for machine control
Low pressure air table with blower
Efficient German Nord motor
Flexible anti-collision safety bar
PRISM Industrial Paper Unloaders Specifications

Note: Specifications subject to change without notice
Large Format Paper Unloader Machines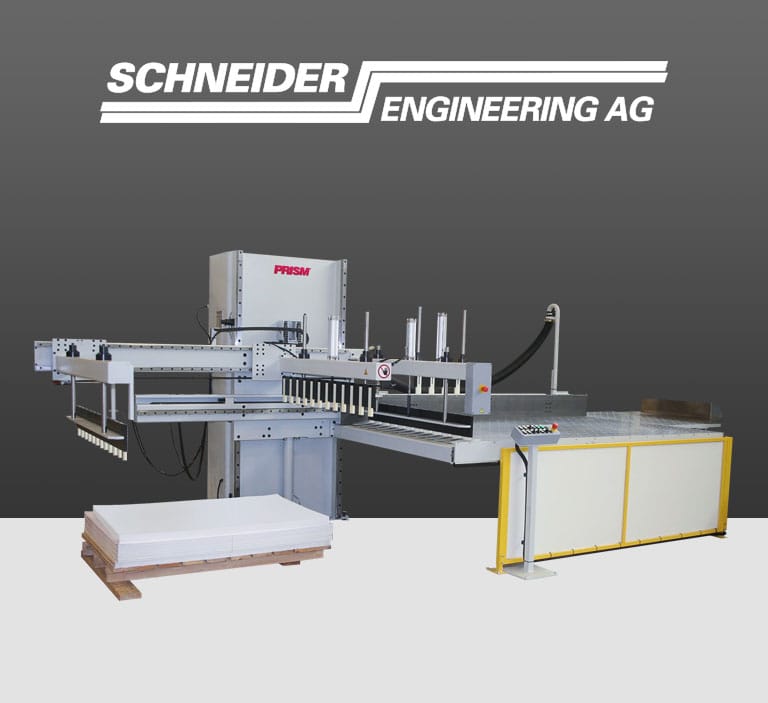 Schneider Engineering® Paper Unloader
Schneider Engineering Paper Unloaders are built for custom and larger format applications to accelerate the unloading and positioning of printed sheet material on skids. Schneider Engineering unloaders allow for greater capacity and increased operator safety, as well as a variety of ream dimensions.
Industrial Paper Unloader Machine Features
High load capacity
Grippers for easy product movement
Fully adaptable, rugged design