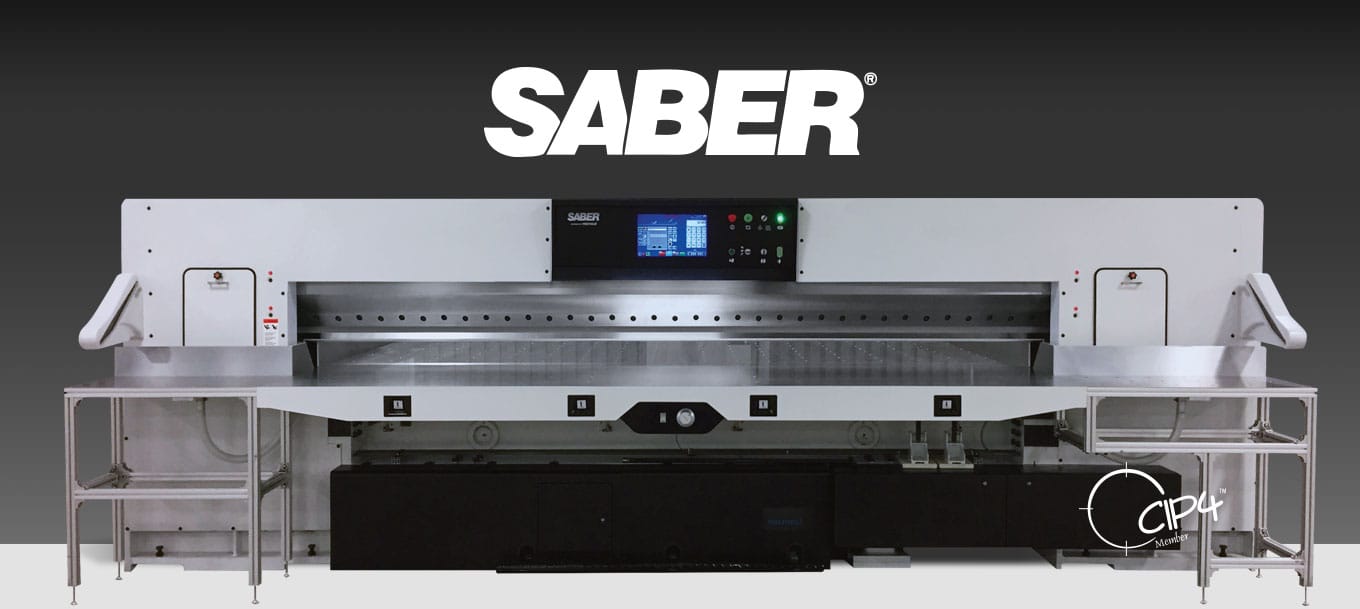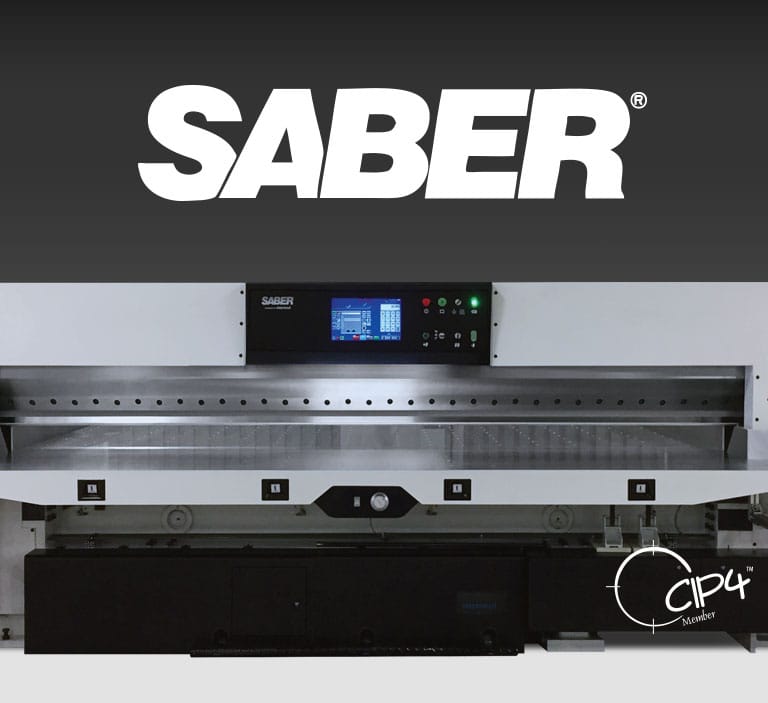 MEET THE BEAST
Introducing the
141" SABER® X-15 Plus Paper Cutter
One of the largest guillotine paper cutters on the market today, the SABER X-15 Plus features a computerized back gauge system, 5" maximum cut height, multiple air blower motors, and infrared safety eye beams.
Watch the Video
See the SABER X-15 Plus paper cutter in action.
Why is a SABER X-15 Plus the best large format paper cutter on the market?
Microcut Wide Screen (15") computerized back gauge system featured on SABER paper cutters:

Back gauge speed variable up to 16" per second
Color touch screen
CIP3/4 compatible
Network ready
Management information system (MIS) included

141" maximum cut length wide format cutter
141" maximum cut width wide format cutter
5" maximum cut height
9" minimum cut length
Heavy duty 8" wide clamp
Combination ball bearing lead screw and linear-bearing back gauge
Stainless Steel/Chrome table surfaces with low pressure air jets
Multiple air blower motors for low pressure air table
Programmable from Microcut computer, a feature of the SABER cutter
Clamp operated by heavy duty hydraulic cylinder under center of table
Hydraulic oil cooling included
Variable clamping force from 500 - 20,000 lbs

Programmable from Microcut computer

Variable knife speed to assist cutting various product types
Knife operated by hydraulic cylinders located at each side of the knife beam below table level
Knife change device using a central lifting unit in knife beam
Knife height setting and leveling is fully automated from Microcut computer
Foot treadle operation for soft clamping is coupled with infrared eye beam curtains for safety
Energy efficient main motors operate only during cutting and clamping
480 volt, 3 phase, 60Hz, 40 amp power required
Infrared safety eye beams
Push button safety controls (3 operator stations)
Meets all US machine safety standards, CSA, and CE safety requirements
Two high-speed blades
Twelve plastic cutting sticks
Parallel or eccentric cut option
SABER X-15 Plus Gallery
Click photo to enlarge
SABER X-15 Plus Specifications

Note: Specifications subject to change without notice