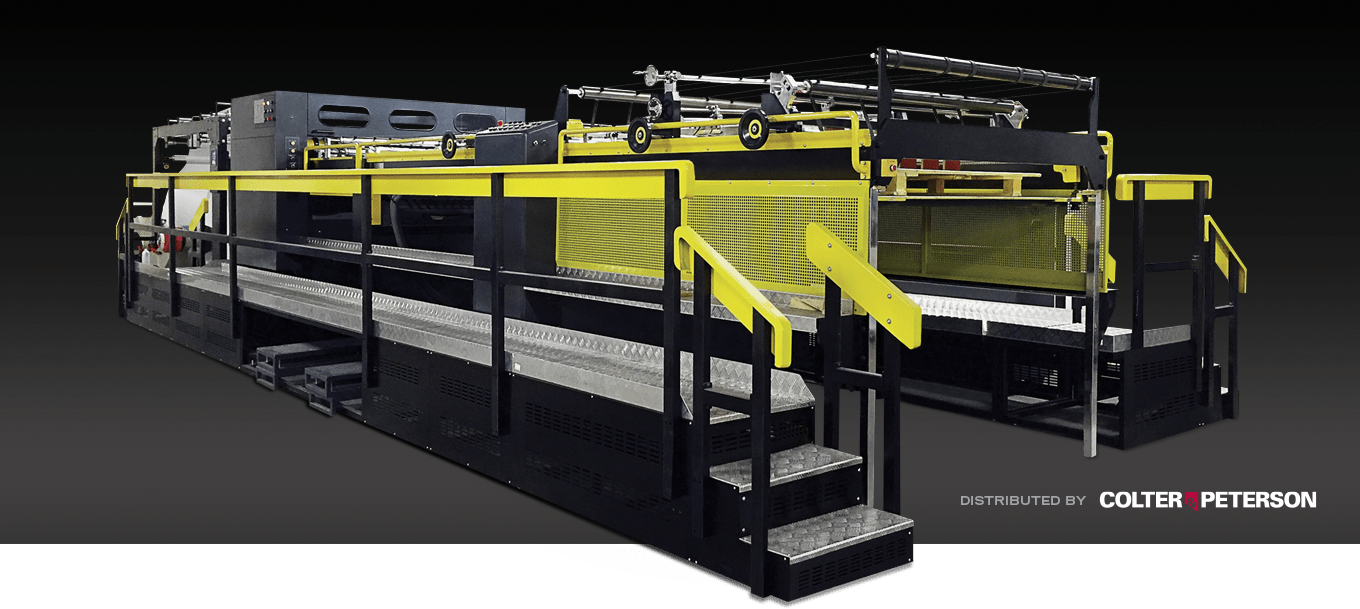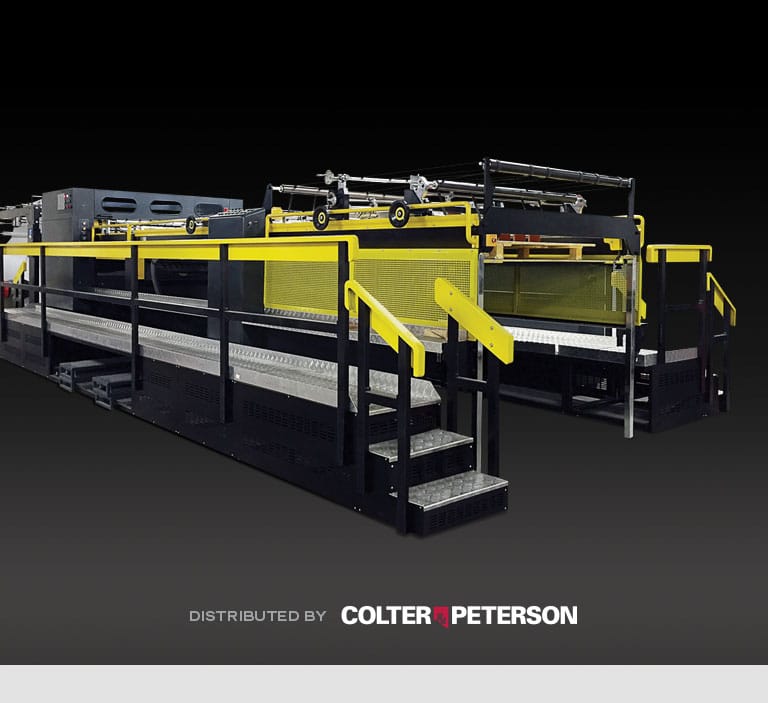 CHM Precision Paper Sheeter
Quick. Precise. Efficient.
Colter & Peterson is working with CHM - the leading paper sheeter manufacturer in Asia - to offer the most cost effective, space efficient synchro fly twin knife and fixed bed knife sheeters available today.
CHM, which produces over three hundred machines annually, recently built a new manufacturing complex outside of Shenzen, China with a half million square feet of production capacity. Couple that capacity with Colter & Peterson's experience working with Asian vendors to ensure CHM's sheeters meet American standards, and you've got a winning combination. Reflecting our confidence that CHM Precision Paper Sheeters are the best in the market, each machine comes with a full two-year warranty.

"With this machine, the make-readies are quicker and that's important because we can change the web width up to 10 times per day."
Dustin Utschig, COO, Norka Inc.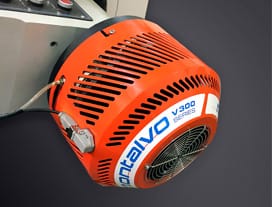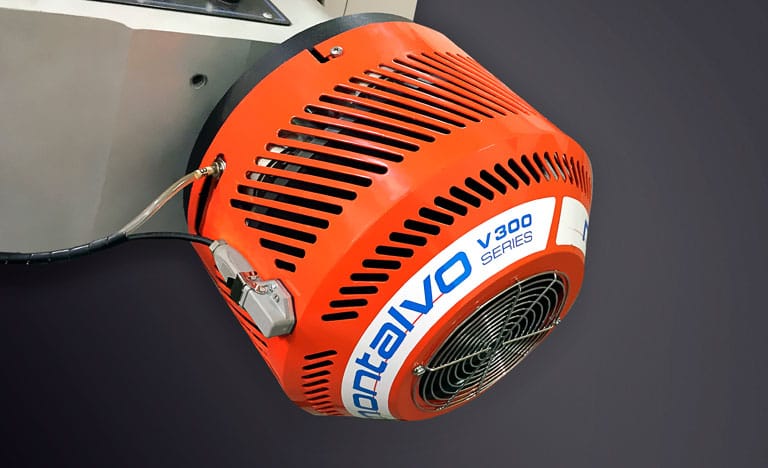 Dual shaftless back stands with American-made Montalvo web tension controls and pneumatic brake units are standard. Easy to replace friction pads and an enclosed cooling fan are part of every Montalvo braking system.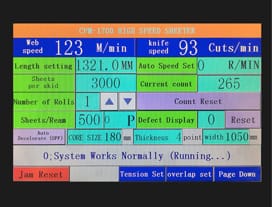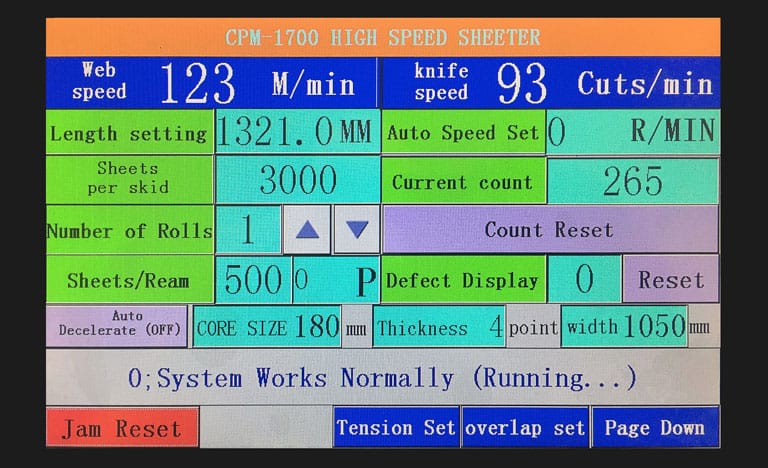 10" Siemens touchscreen controls are used to set and display sheet size, count, cut speed, delivery overlap, and more. The touchscreen controls work in conjunction with a Siemens PLC and Siemens Servo synchro cutting motor control unit to adjust twin knife cut size.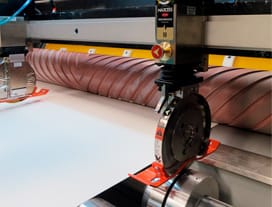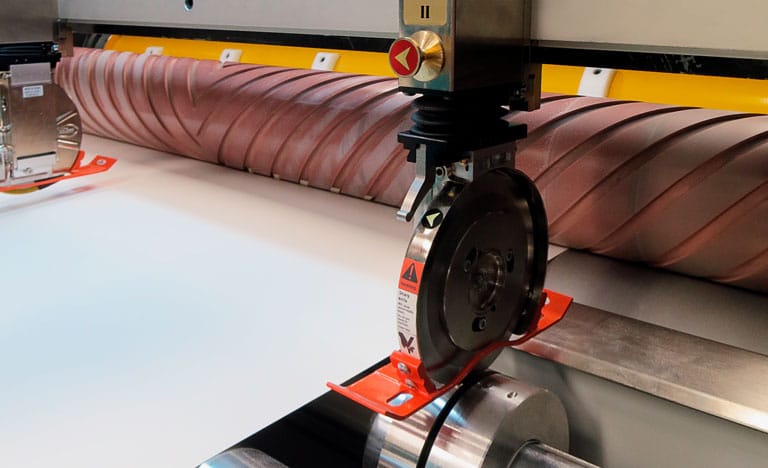 Three Tidland Class II Slitting units with double-sided anvils are standard on all CHM sheeters. Split anvils and Class III units are also available for heavy board slitting.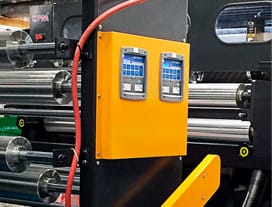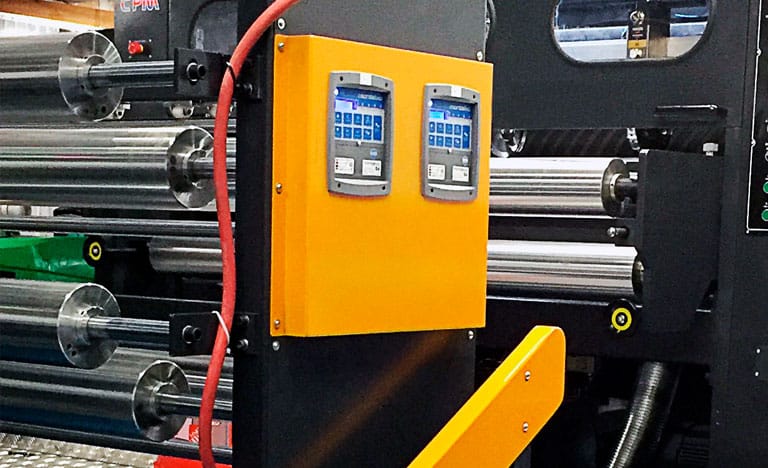 Individually programmable set point closed loop web tension controls are used for each roll. This Montalvo system shows actual web tension continuously for each layer.
Features, Specifications, & Optional Features
Features:
Roll stand taper chucks accept 8"-12" & 3"-6" cores
Infeed section with 4" rollers, 6" roller option for heavy board
Remotely adjustable motorized decurl for each web
Reject gate is standard
Anti-static control bars fitted as standard
Optional Features:
Centrifugal locking removable chucks
Coast dual web steering guide with auto-centering
Up to 72" high skids can be piled
Up to 84" diameter, 6,000 lbs. rolls can be accommodated
Pile removal from side of delivery can be accommodated using our swinging catwalk
Continuous discharge available
Auto splicing available
Specifications:
Cutting accuracy of +/- .020"
Maximum cutting speed of 1,000 ft/minute or 300 cuts/minute (subject to density)
57" and 67" machine widths available
18" to 82" adjustable sheet lengths available
Capable of cutting paper and board from 100gsm to 1000gsm
Standard 51" high skids can be piled
Standard 72" diameter, 5000 lbs. rolls can be accommodated
Vacuum brake for sheet to control overlap
Two sets of carbide knives
Roll skates with tracks provided
Catwalk surrounding entire machine
CHM Precision Paper Sheeter Machine Specifications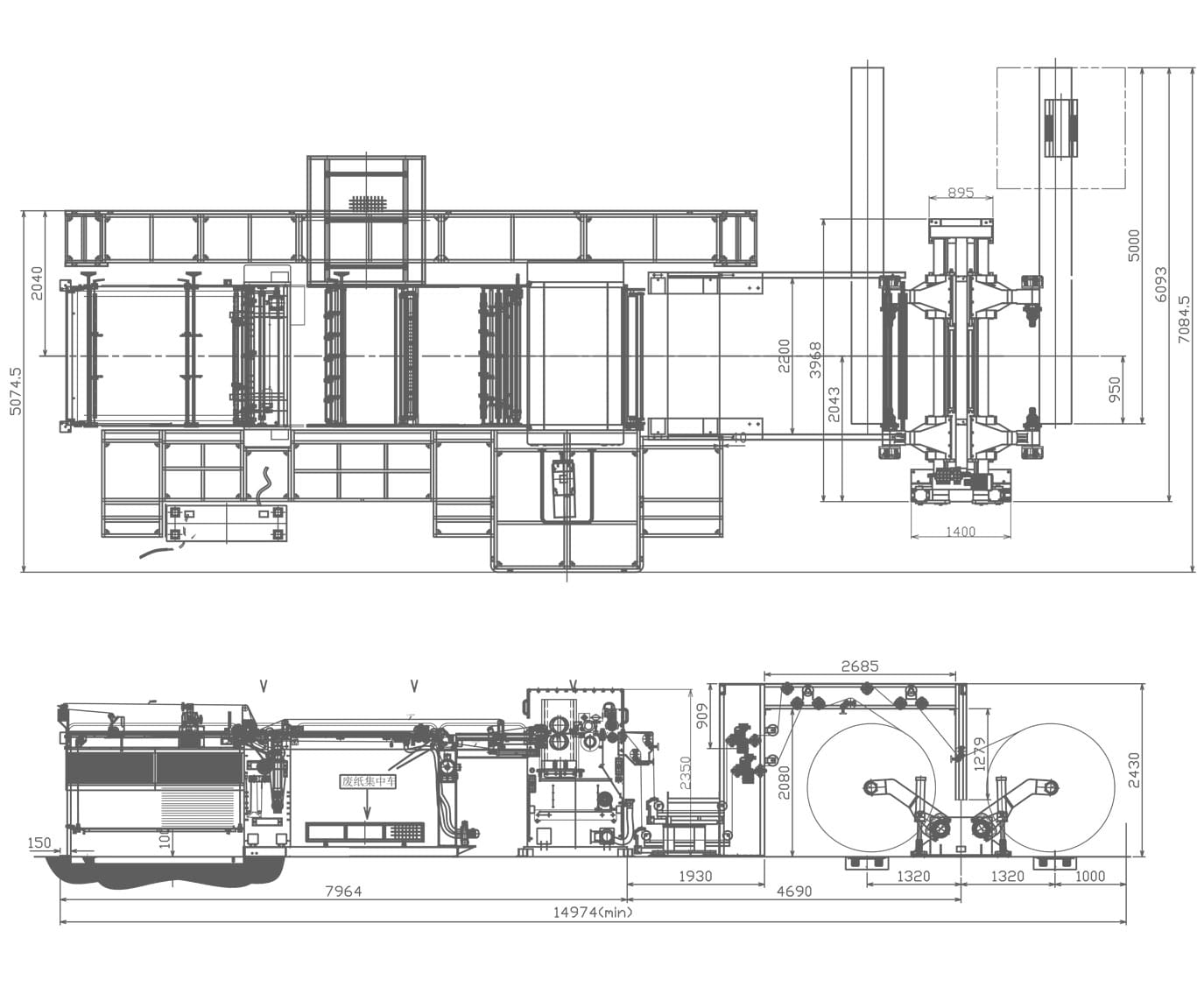 Note: Specifications subject to change without notice