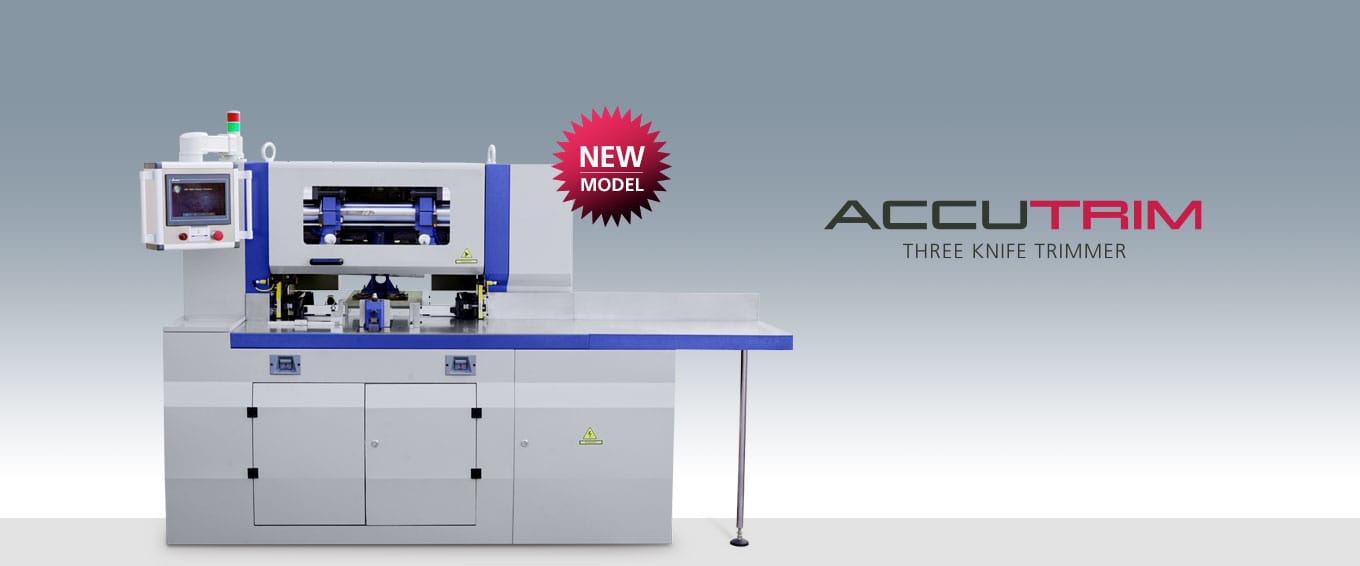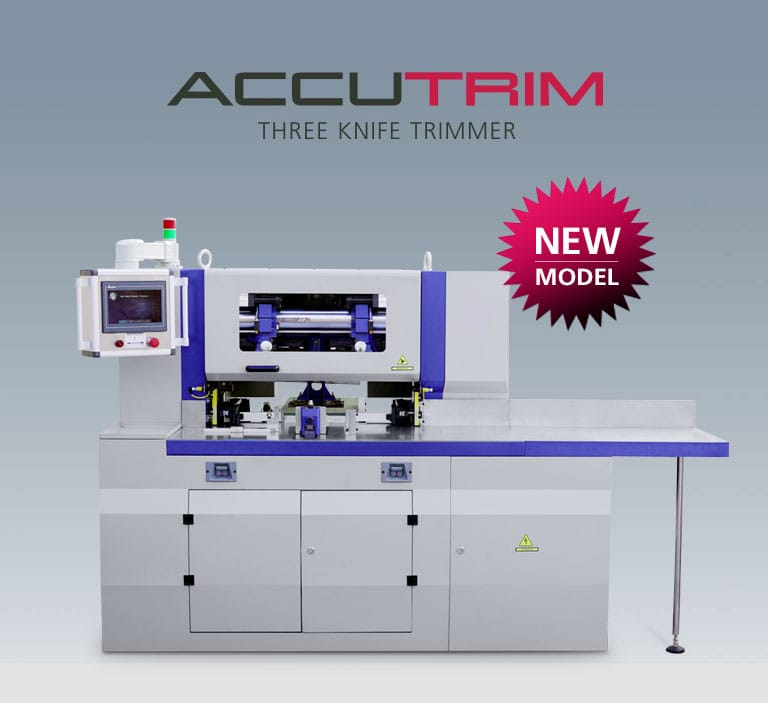 ACCUTRIM Three-Knife Trimmer HD 1680
Quality, Safety & Ease—No matter how you slice it
The most cost effective stand alone three-knife trimmer available, ACCUTRIM Three-Knife Trimmers feature automatic size adjustment using touchscreen controls.
Features
Minor format changes in less than 1 minute
Complete format change in less than 3 minutes
PC based machine control
Easy to use color touch screen for fast programming and troubleshooting
Versatile 1 or 2 person operation
128 MB job storage
Safety light barrier controls
Method of Operation
Manual feeding of products to the in feed clamp followed by automatic movement into the main clamping and trimming area. To achieve the best trim quality, the knives are driven mechanically and the clamping is done hydraulically. Trimmed products can be automatically returned (for one operator mode) or delivered onto the out-feed conveyor for maximum through-put. Automatic cycling (with adjustable timer delay) or push button single cycling can be selected. The programmable PC based controller can store multiple jobs. Servo drives set the in-feed carriage, head stop and side knives automatically through the easy to use color touch screen panel.
Standard Equipment
1 set of cutting table cassettes (7 pcs)
Air device for aid in paper waste ejection (house air required)
Central lubrication system
Break away head stop (for use with case bound books blocks)
Out feed delivery conveyor (1 meter length)
2 sets of high speed knives in protective boxes
Spare cutting sticks
Knife setting gauge
2 sets of quick-change knife holders
1 set of tools with tool box
4 pressing pad holders
Optional Accessories
Extra knife sets
Extra cutting sticks
Extra knife holders
ACCUTRIM Three-Knife Trimmer HD 1680 Machine Specifications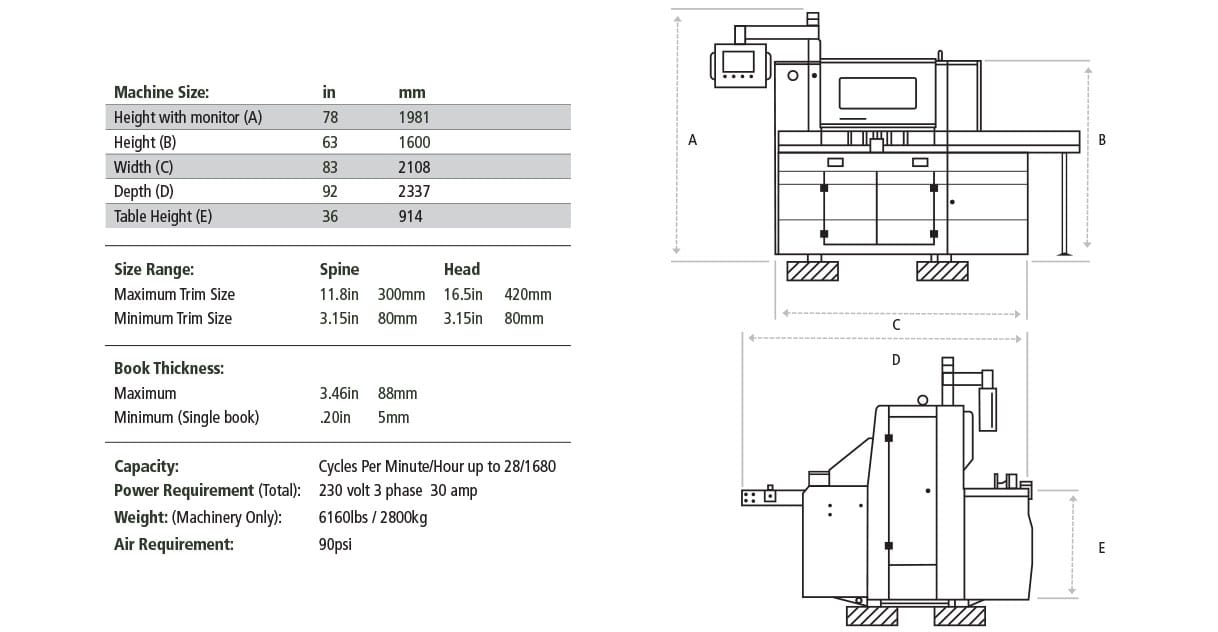 Note: Specifications subject to change without notice