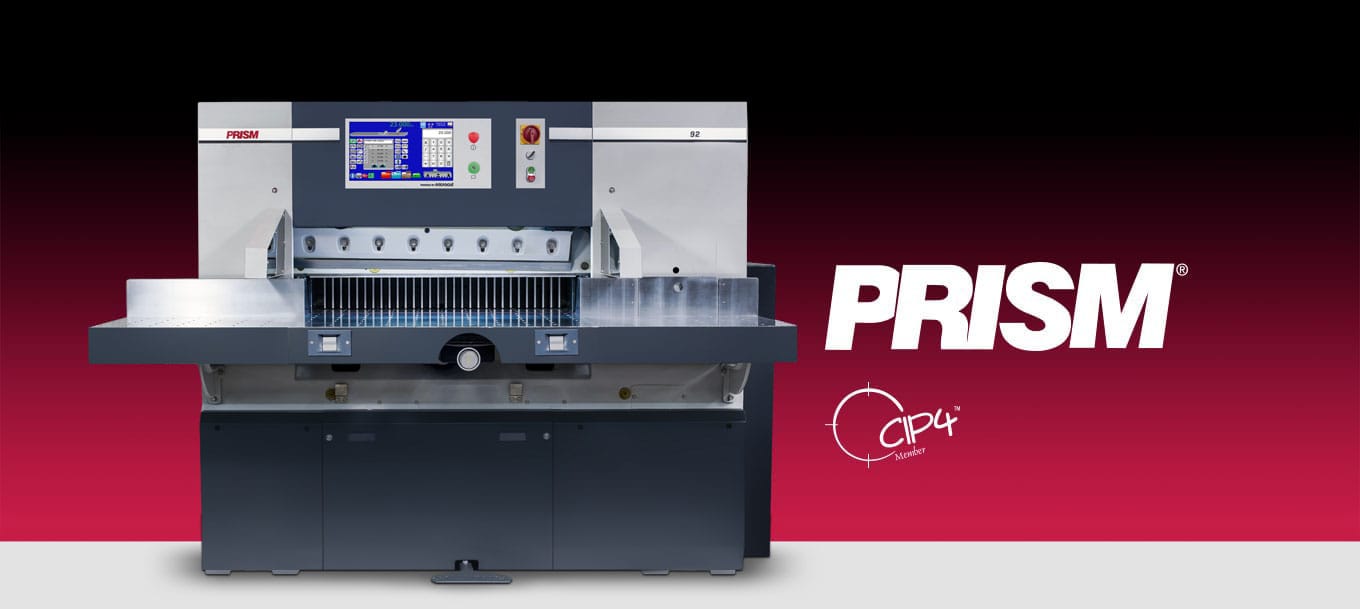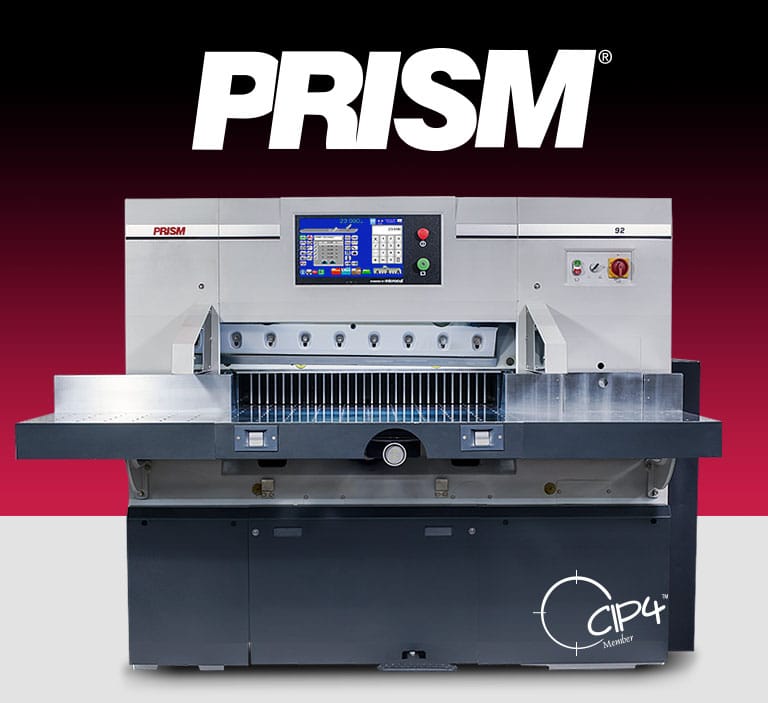 The PRISM® Paper Cutter
Quality, Safety & Ease - No matter how you slice it
PRISM paper cutters bring together the best paper cutting technology the world has to offer in an affordable, high-performance package. Combining a finely honed mechanical design and microcut® computer controls, PRISM cutters will provide years of quality, trouble-free operation and address the full spectrum of your cutting needs. Take a look through the PRISM–you'll like what you see.

"The PRISM is a solid piece of equipment. I love the automation and the ease of operation."
Jeff Prasser, St. Camillus
Sizes Available
PRISM guillotine cutters come in four cutting sizes.

31.5" / 80cm

36" / 92cm

45" / 115cm

54" / 137cm
Features
Looking through the PRISM. Here's a glance at just some of what PRISM industrial cutters offer: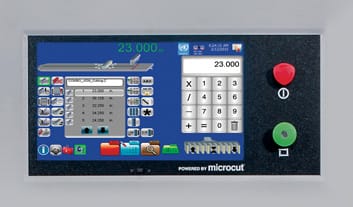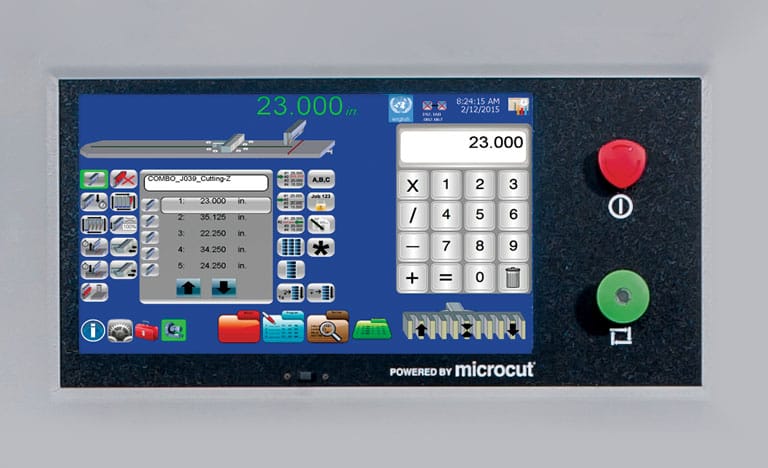 Top-of-the-line Features
Our microcut® computer control unit with 15" color touch screen for automating backgauge movement is the most user-friendly system in the industry
Prism industrial paper cutters are all equipped with CIP 3 / 4 JDF capability and are all networkable with no additional hardware or software required
Cutting power is provided by a hydraulic clutch and time-tested worm gear design
Cushion contact clamping eliminates pile disturbance
High-speed steel knives (carbide optional) offer extended durability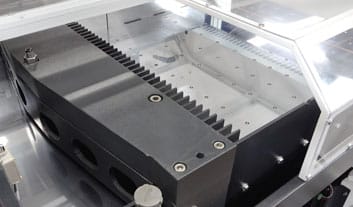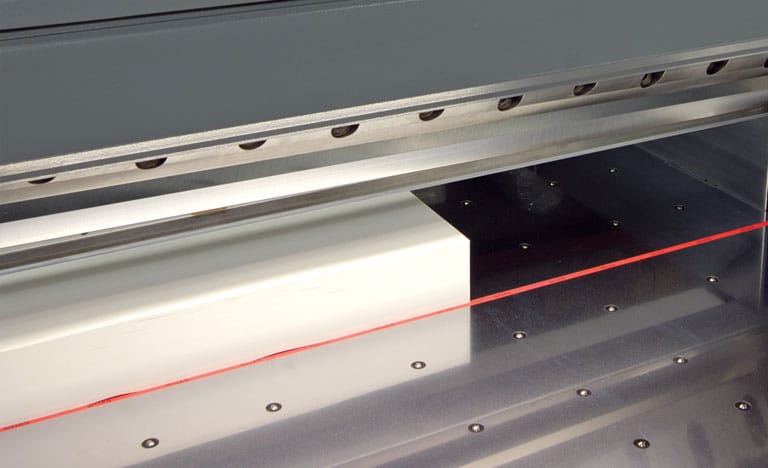 Simplified Usage
Set and save job data for future use in the PRISM memory (500,000+ programs)
Air table with built-in blower allows for easy material movement
One-hand control of the backgauge for fast and precise settings
Easily adjustable, electronic, programmable hydraulic clamping system
The knife lifting unit allows for fast, simple, safe knife changes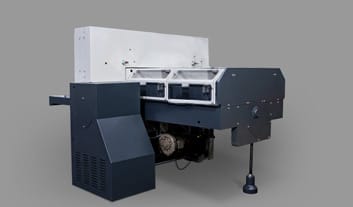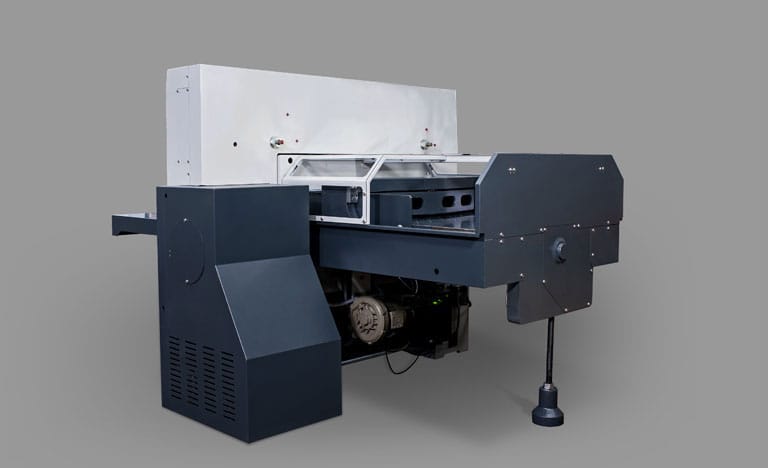 Safe, Rugged Design
One-piece, chrome-plated, slotless cast iron table is sturdy and easy to maintain
Oversize chromed, cast iron side tables with air are standard
The knife bar is guided by dual gibs, engineered for rigidity and cutting accuracy
Ball screw and dual liner guide guarantee precise backgauge positioning
Our soft clamp foot treadle feature assures safe, easy use of the clamp
Numerous other features such as knife bar overloads, infrared light barriers
Standard Equipment
Here's a glance at just some of what the PRISM guillotine cutter offers:
Main power switch with lock
15" color LCD touch screen display for size input
Overload switch for main and air table motor
Overload protection with electronic monitoring
Wear-resistant hydraulic clutch
Variable hydraulic clamp pressure with electronic control
Two-hand cut release, with time delay and non-repeat
Safety latch (mechanical lock for knife carrier)
Infra-red photo eyes with self check circuit
Table light/optical cutting line indicator
Manual backgauge positioning (one-hand control)
Motorized backgauge, microcomputer controlled
Digital 15" color touch screen display with rotary measuring system
Non-volatile memory storage
Measuring systems: inches/metric
Automatic individual measurement positioning
Cut counter
Programming while cutting
Low pressure air table with blower
Chrome main and side table surface with air
Dual linear guides in rear
Slot free main table
False clamp (removable from the front side)
Two knives in storage box
Knife lifting device for quick knife change
Six plastic cutting sticks
Tools, operation manual and spare parts list
PRISM Gallery
Click photo to enlarge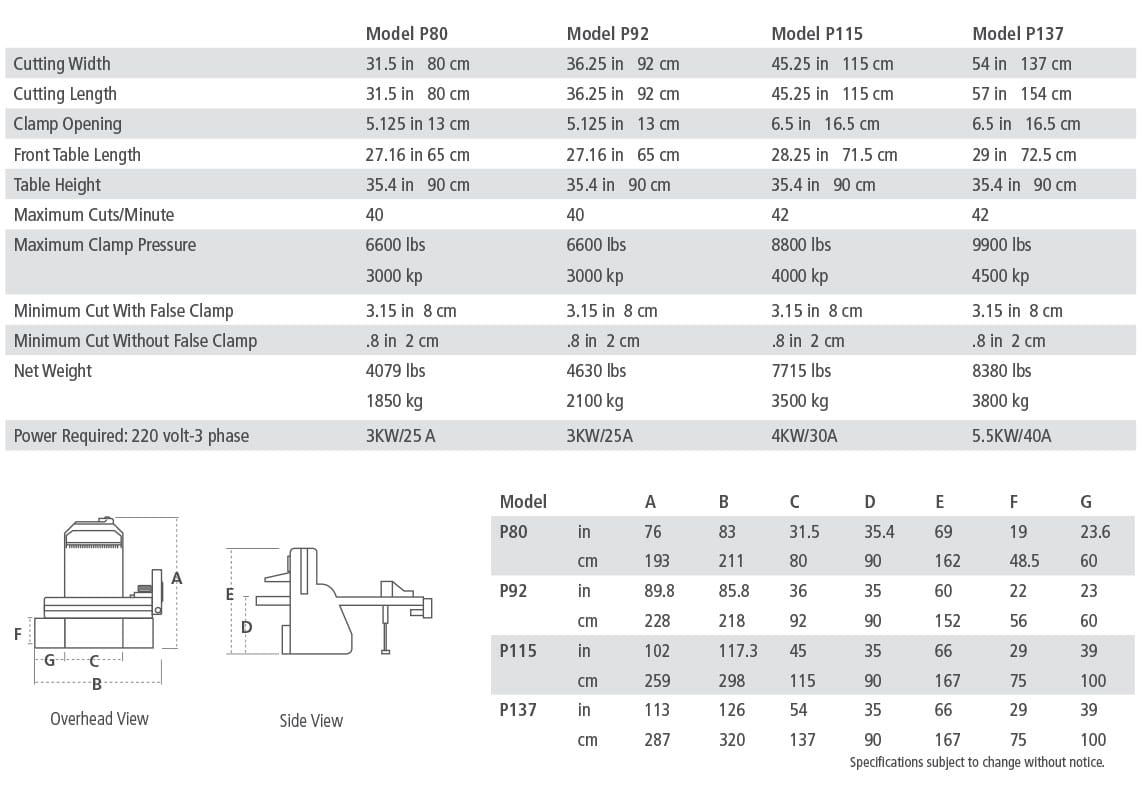 Note: Specifications subject to change without notice