Joggers
Align your material for accuracy and efficiency.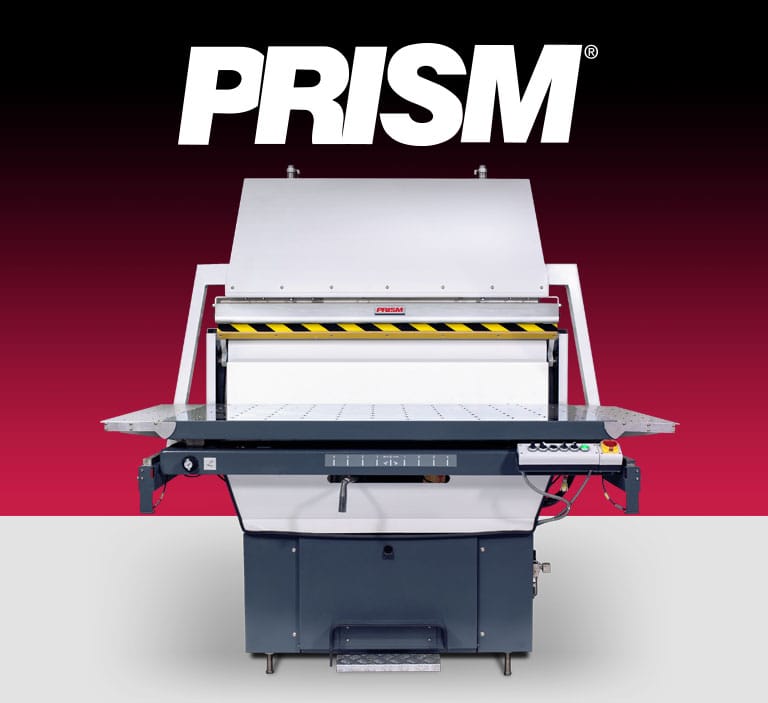 PRISM Paper Jogger
Available in a variety of sizes, the PRISM Paper Jogger is a productivity work horse. The European design smoothly removes all trapped air in a paper stack to create a solid, square pile that will ensure maximum cutting accuracy. High quality, heavy duty, and cost effective: the PRISM Jogger will create a more efficient cutting line that could increase your productivity up to 30%.
PRISM Paper Jogger Features
Stainless steel table surfaces with air jets
Right and left pneumatic side flaps with air jets
Frequency controlled air removal roller
Frequency controlled jogging motor with right or left rotation
Seven different tilt angles
Low pressure air blower
PRISM Paper Jogger Specifications

Note: Specifications subject to change without notice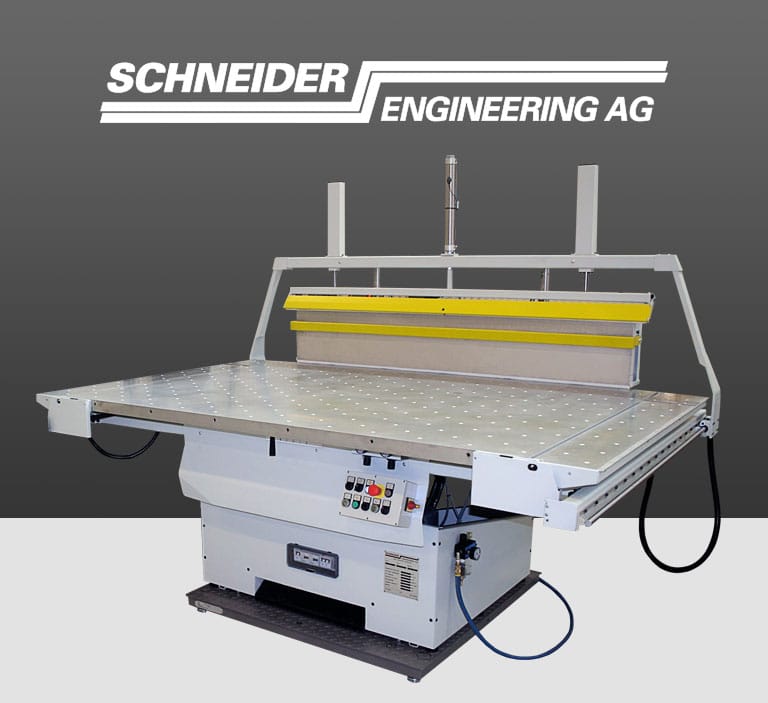 Schneider Engineering® Paper Jogger
A Schneider Engineering Paper Jogger is tailored for custom and larger format needs. These paper joggers are equipped standard with air squeeze rollers and are streamlined for edge-to-edge jogging of pre-printed sheet material. Their modular construction allows for multiple applications and configurations.
Schneider Engineering Paper Jogger Features
Rugged framework
Multi-jogging feature
Adjustable back fence
Designed for large format product
Built for heavy loads